Saving lives and Saving the planet
Estimated reading time: 4 minutes
We're in the business of teaching people like you life saving skills. We're also an environmentally conscious business, constantly striving to reduce, reuse and recycle wherever possible, doing our part to save the planet.
We're immensely proud to announce our brand new partnership with JUST ONE Tree.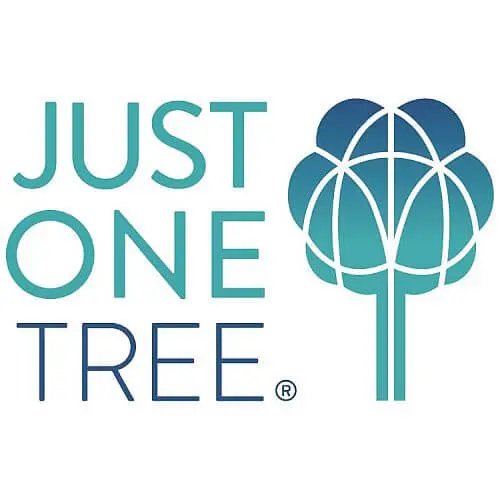 Our partnership means that every time you book on a course, we donate a portion of your course fee to JUST ONE Tree. This money is used to renew the hardest hit deforested areas around the world, on land and at sea.
---
Table of contents
---
JUST ONE Tree
JUST ONE Tree is a non-profit initiative who work to reverse biodiversity loss through global reforestation, helping to remove CO2 from the atmosphere. JUST ONE Tree plant trees on land and kelp forests in the oceans, restoring the entire ecosystem.
Trees are planted in areas severely affected by deforestation to maximise the effect on reducing global warming. In the process, they help to provide agricultural education and sustainable incomes to local communities.
JUST ONE Tree currently work with groups in;
Madagascar,
Haiti,
Kenya,
Mozambique,
Indonesia,
Nepal,
Zambia,
The worlds oceans.
JUST ONE Tree also focus on helping to shape the next generation of planet-conscious thinkers, by bringing environmental education into the classrooms with lesson plans and JUST ONE Tree Day (15th October).
Saving lives and Saving the planet
Each of us can do our part in this. Whether it's learning how to perform life-saving CPR, or reducing our carbon emissions to help keep global temperature rise to a minimum.
Our aim at Chris Garland Training is to help you become a better version of you. But we also want to help ensure that there are still wildlife habitats around the world for our grandchildren to enjoy. With your help we can invest in all our futures, by sharing a portion of your course fees with JUST ONE Tree.
As a starting donation, we have donated on behalf of every candidate that we've ever taught, whether face to face or online. This means that you have helped up to capture approximately 12.38 tonnes of carbon dioxide from the atmosphere over the next 12 months. Over the next 25 years, this will add up to approximately 310 tonnes of carbon dioxide recovered from the atmosphere.
And these savings will continue to grow, as we continue our partnership with JUST ONE Tree.
Finally
Nevermore so than this month, has the effect of global warming been so clearly demonstrated. Wildfires ranging in the United States. Immense rainfall in Germany, Belgium & China, leading to terrible flooding and loss of life. Renewed reports of melting permafrost and record temperatures being recorded across the UK.
Environmental responsibility isn't just a fad, or worse, a tax avoidance scheme. It's something that we all need to do, whether in business or everyday life.
At Chris Garland Training, we're committed to raising our environmental standards and you can read how we're doing this on our Environmental Responsibility page. This page details our annual environmental targets and shows you how we're doing against them. Do when you book your training with us, whether you're learning to save lives or not, you will be helping to save the planet.
What have you done to reduce your emissions and make the planet a safer and healthier place to live? Let us know in the comments below.
Don't forget, when you'd like to discuss your training, drop me and email.
If you'd like to find out more about JUST ONE Tree, why not visit their website www.justonetree.life. You can also find them across the main social media platforms.
---
Related Links
Saving lives and Saving the planet