The joining instructions page gives you information about how we're running "Covid-Secure" courses, as well as everything that you need to bring, wear or do before your course starts.
The majority of our courses are designed for those with no previous subject knowledge, so if this is you, please don't worry. For those with some previous knowledge, we look forward to developing this further. We've listed a number of points below that we need to bring to your attention before the start of your course. Should you have any questions about these, please don't hesitate to get in touch with us.
---
---
Covid-19 Information (our policy until January 2022)
Temperature:

Your temperature will be taken before you enter the training centre. This is taken at the forehead or inner wrist.
If your skin temperature (taken at forehead or inner wrist) is 37.8oC or higher, you are running a temperature and you won't be allowed to enter the training centre or continue with your training on the day. We will contact you/your manager to rearrange your training for a future date.

Masks & visors:

Under 2 metres:

Masks/visors must be worn by all candidates and staff when within 2 metres of another person.
The only exception to this is where two or more candidates are "in a bubble". Those candidates won't have to wear masks when sitting or working together. When outside of their "bubble", masks must be worn.

Over 2 metres:

Provided that we can ensure more than 20 litres per minute or air change (scientific guidance) in the room, masks & visors don't have to be worn when you are more than 2 metres away from another person.

Legitimate exemption:

If you have a legitimate exemption from wearing a mask, we will ask you to wear a visor, which we can provide.

Social distancing:

We will continue to practice social distancing.

Wellness screening:

To ensure a Covid Secure training environment, you will be asked to complete a self-screening assessment before entering the training room.
This screening also applies to our trainers & assessors.
You are not permitted to attend the course, if any of the following to be true:

You, or anyone in your household has displayed any of the signs or symptoms commonly associated with Covid-19 infection within the past 14 days. These include:

Dry cough or sneezing
Shortness of breath
High temperature
Flu like symptoms
Loss of taste or smell

You have been in contact with any person within the past 14 days who has (or is suspected to have) contracted Covid-19.

We reserve the right to refuse you access to the training.

Track & Trace:

If we receive information that someone on your course has developed symptoms within 14 days, we will notify you, the trainer and any other individuals who may have been in close proximity to that person of the possible exposure risk.

Sanitiser:

Hand sanitiser will be provided within the training centre for your use.

Cleaning of "touch points"

We will regularly sanitise door handles/push plates, & work surfaces using 70% isopropyl alcohol spray. This kills all viruses, etc, almost instantly.
---
Who?
Identification
If you're over 14, your instructor will need to see an 'approved' form of identification for you at the start of your course.
You must bring with you at least 1 form of photographic identification, or if this isn't available, 2 forms of non-photographic identification can be produced. (See below).
Without your ID you won't be allowed to undertake the end of course assessment or gain your certificate/qualification.
Acceptable forms of photographic I.D. (1 required) are:
Signed UK Photo card driving licence
Signed passport (any nationality)
Proof of age card accredited by the Proof of Age Standards Scheme
Valid EU Photo identity card
Employee photo identification card
SIA security licence
Current and valid warrant card issued by HM forces or Police
Current and valid Prison service card
Firearms licence
Acceptable forms of non-photographic I.D. (2 required) are:
Current driving licence – paper version
Birth certificate
Marriage/civil partnership certificate
Mortgage statement (issued within past 12 months)
Bank or building society statement (issued within last 3 months)
Bank or building society account opening confirmation letter (issued within last 3 months)
Credit card statement (issued within last 3 months)
Pension or endowment financial statement (issued within last 12 months)
P45 or P60 statement (issued within last 12 months)
Council tax statement (issued within last 12 months)
Valid work permit or visa issue by UK government
Utility bill – excluding mobile phone bill (issued within last 3 months)
Benefit statement e.g. child benefit, pension (issued within last 3 months)
---
What?
Clothing
Comfortable clothing (such as t-shirts, sweaters and trousers)
Sweatshirt/fleece (our training centre can be surprisingly cold!)

First Aid courses:

Clothes that you don't mind getting a little dirty, as you'll be lying on the floor at some point on the course.

Outdoor courses:

Outdoor clothing for when we're practising outdoors.
A waterproof coat and (ideally) waterproof trousers.

Evacuation Chair/Sledge courses:

You must wear sturdy shoes/boots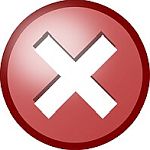 "Anything that can be seen up, down or through"

e.g. pencil skirts, short skirts, leggings that go see-through when stretched, low cut or baggy blouses, etc.

Outdoor courses:

Open-toed or soft shoes such as flip-flops, ballet pumps, sandals, 'Crocs' or Ugg Boots.

Evacuation Chair/Sledge courses:

Open-toed or soft shoes such as flip-flops, ballet pumps, sandals, 'Crocs' or Ugg Boots.
Assessments
Course Assessment:

Specific assessment methods for your course will be discussed at the start of the course.
Typically these include practical and multiple choice assessment. You will be required to undertake and pass these, in order for you to pass the course and qualify for you certificate.
Practical elements require a 100% correct to pass.
Written elements require 70% to pass.

Reasonable adjustments:

If you need us to make reasonable adjustments for any physical impairments, allergies, learning needs, or having English as a second language, etc, please get in touch with us ASAP. We may need to discuss these with the Awarding Organisation (where appropriate) several weeks in advance of the course assessment date.
---
Food & drink
Use of the kitchen facilities will be discussed before the start of the course.
Hot drinks will be available at our training centre as normal. These are tea, coffee & semi-skimmed cow milk.
Please bring your own mugs & your own drinks if you wish.
Bring your own lunch & snacks. Please use outside areas to eat your lunch when possible.
---
Allergies & Medications
If you have food allergies, etc, please let us know at the time of your booking. We will advise the other course candidates as necessary & make any changes that might be required.
Please ensure that you bring your medication with you; the last thing that we want to do is dealing with a real case of anaphylaxis.
---
Equipment
All training equipment, including books, etc. will be provided.
Please bring a notepad and pen along with you.
Outdoor courses – please also bring the following items with you;
---
Where?
We're based in Knutsford in Cheshire, just 3 miles from Junction 19 of the M6 and make use of several local venues for our training courses.
You will receive an email entitled "Update to [order_number] from Chris Garland Training" which includes details of the venue for your specific course. These will also be included on the course page.
If you have not received this within 48 hours of the course start, please contact us by email/WhatsApp so that we can confirm your course venue.
Training Centre 2
2nd Knutsford Scout Hut,
63 Manor Crescent, Knutsford, Cheshire,
WA16 8DJ
what3words ///echo.blemishes.establish
Training Centre 3
Community Centre, Knutsford Methodist Church,
Princess Street, Knutsford, Cheshire,
WA16 6BY
what3words ///masters.rejoiced.router
Training Centre 4
Woodside Farm,
Goostrey Lane, Goostrey, Cheshire,
CW4 8HD
what3words ///noun.info.folks
Parking
There is plenty of parking available near each of our training centres. Please note that the local traffic wardens & PCSO's are always on patrol and they both like handing out parking tickets. So please park carefully.
The local Council also have a very handy webpage that details all of our local car parks, including how long you can park at them.
https://www.cheshireeast.gov.uk/car_parks_and_parking/car_parks_and_parking.aspx
Cheshire East Council use RingGo. You can pay for your parking using the RingGo app on your smart phone, or use coins in the meter. We strongly recommend that if you wish to use the app, that you register for it before the day of your course. It'll save you 15 minutes of hanging on the phone while trying sort out your parking.
Trains
Knutsford train station is 20 minutes walk away, at the corners of Toft Road & Adams Hill. There are a flight of steps down to the station from Toft Road, or you can access by vehicle from King Street (known locally as "Bottom Street") & Adams Hill. The station is on the Manchester Piccadilly to Chester line. Here's the link to the Trainline.com website to help you arrange your travel:
---
When?
Arrival time:

Please arrive 30 minutes before the start of the course. This is to give you time to complete the wellness screening before entering the training centre.

Lateness:

If you are going to be late, please contact us immediately by phone (07702 343 248).
If you are more than 15 minutes late, and you have not already contacted us, you will not be allowed to join the course & will forfeit your course fee.
See our Terms & Conditions for further details.

Course duration:

Please refer to your original order confirmation email as this will include the start and approximate finish times.
On occasion courses do run over by up to 30 minutes. Please allow for this in your travel plans
---
Blended Learning Courses
Blended learning courses are a combined type of course where you will undertake an online pre-learning element of the course, then come to us for the face to face part of the course.
Online course
Shortly after purchase of your place(s) on the course, you'll receive your login credentials via email. These are manually generated, so may take a few hours to come through, although we try to be as fast with these as possible.
Please undertake the online element of the course a minimum of 2 days before the face to face course. This is because some people learn at different rates, so it may take you longer than advertised to complete the course. The advertised timescales for the online element are those typically recorded by candidates.
Don't worry too much about the technology side of things; all you need is a laptop, tablet, or even a smartphone.
Classroom course
Please look through the Face to Face course section below which gives you loads of information relating to the classroom based part of the course.
---
Webinar & Blended Webinar Courses
Since the UK started "social distancing" (probably better defined as "physical distancing") and then went into lockdown, we've been looking at novel ways that we can use to carry on running our courses. We've decided that we're going to be running as many courses as possible using the Zoom webinar system. It's a bit like Skype but has rapidly become the most used online meeting system around since we went into Lockdown.
How to get ready for your webinar or blended webinar course
Technology & requirements:
Don't worry too much about the technology side of things; all you need is a laptop or tablet with a webcam. If you have the headphones that came with your smartphone (headphones and a microphone), feel free to use those as well.
We'll be using Zoom for the webinars. If you already have the Zoom desktop client or app installed that's great. If you don't, don't worry as the course webinar can be run without it being installed.
You just need to click on the joining link that you received when you booked your place on the course.
At least 30 minutes before the webinar, please spend some time testing your screen, webcam & microphone setup. To do this;

Click the blue "Join" button to launch Zoom.

When prompted by your browser, click Open Zoom Meetings. If you don't have Zoom installed on your computer, follow the prompts to download and install Zoom.

If you already have the Zoom desktop client/app installed, this will open up the desktop client/app & immediately state that the meeting ID is not valid. Don't worry about this. Simply click on "OK" to clear the message. Click on the gear-shaped settings icon to then access your video and audio settings.

The test meeting will display a pop-up window to test your speakers. If you don't hear the ringtone, use the drop-down menu or click "No" to switch speakers until you hear the ringtone. Click "Yes" to continue to the microphone test.

If you don't hear an audio reply, use the drop-down menu or click "No" to switch microphones until you hear the replay. Click "Yes" when you hear the replay.

Click "Join with Computer Audio" to join the test meeting with the selected microphone and speakers.

You will then join the test meeting as an attendee.

Please spend a few minutes learning what the various functions are on your screen, especially the audio & video settings in the bottom left hand corner.
Setting up your room for the webinar
To ensure that you get the very best from your course, there are a few things that you need to arrange before your course.
You need to be able to work in a well-lit, quiet room, with minimal background noise and distractions.
Please don't have any pets, children, babies, etc in the room with you. The only exception to this is when you are undertaking a first aid course where you need to be able to demonstrate to the instructor & assessor how to put someone into the recovery position. For this you must have a second person in the room with you (e.g. for you to put into the recovery position) as without them, we cannot confirm your competence in these techniques. You will also need to be able to move the camera angle so that we can see you demonstrate these skills.

Please consider how you could do this before your course.

For courses that have a practical element (first aid, manual handling, etc), please ensure that you have plenty of floor space around you so that you can demonstrate the practical skills taught & assessed during the course.
If you're using a computer with a separate webcam, please ensure that it's connected and ready to use before the start time of your course. Zoom has an equipment test function
Use a good microphone. A noise-cancelling headset is recommended.
Equipment
Please ensure that you have got everything ready before the start time for your course. Being a webinar, we can't wait for you. If you're late, you will be locked out of the webinar. If this happens, please email us immediately so that we can make arrangements for a new time/date for your course.
For all courses that require specific training equipment, we will ensure that this is couriered to you at least 72 hours before your course. This is so that you can put the items into quarantine for 72 hours. After this time, if there was any of the coronavirus on the equipment, it will have become "unviable" (i.e. dead). Naturally to allow for this quarantine period, all courses that require training materials will be closed to new participants 7 days before the scheduled start date of the course.
The training manual & any bandages are yours to keep. Everything else will be collected from you by courier after your course has completed. There will be a prepaid postage bag included for this purpose.
A refundable deposit payment for the training equipment is taken at the time of booking your course. When we have received your training equipment back & confirmed that the equipment has been returned in a serviceable condition, we refund your deposit payment. Naturally we will also be placing all returned items in quarantine for 72 hours, so the refund of your deposit payment may take a little while to come through.
On the day of your course
You need to sign into the webinar. We won't contact you.
If you have any problems, please get in touch with us directly by emailing us at

[email protected]

Don't forget, enjoy the course. We're all getting used to this new way of working.
---
Anything else?
Please don't hesitate to contact us if there's anything that we've missed from our joining instructions or that you're not sure about before your course.
---